Vueling mobile
We put everything you need in the palm of your hand!

News
Synchronise your Apple Watch to our app!
A simple flick of the wrist will give you all the useful information about your bookings at a glance. It's that easy!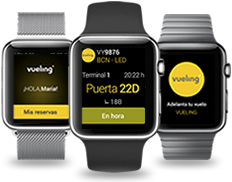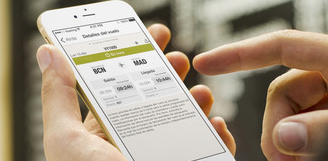 Your flight in real time
At-a-glance information on arrivals, departures, luggage belt and possible incidents regarding your flight.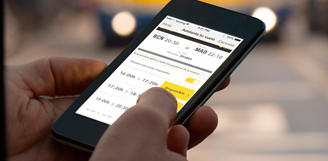 Bring your flight forward
Do you travel under the Optima or Excellence Fare? Now you can bring your flight forward for an earlier one departing the same day via your mobile!
Features
Book your flight to any of our destinations choosing the fare that best suits your needs: Basic, Optima or Excellence.
Avoid queues by checking in via the app and download the boarding passes onto your mobile.
Access and manage your bookings, add bags, choose seats and swap or bring forward your flights in minutes.
Log in to myvueling directly via your mobile phone: save your personal details and make purchase more quickly!
Load your card details onto your phone automatically thanks to NFC and Scanning systems.
If you have a Sony SmartWatch 2, you can synchronise it to the app and carry all necessary flight information on your watch.


You've selected a departure date that is later than the return date.
Before continuing, please select the number of passengers that are going to fly.