Press room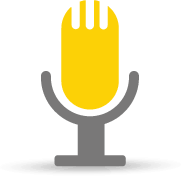 The Vueling space for communication professionals.
This is the Vueling space for communication professionals where you can find all the corporate press releases. If you have any questions, please contact us by email at prensa@vueling.com or call +34 93 378 78 83.
Press releases
14/03/2013 11:26:03

Vueling, the leading airline at Barcelona-El Prat Airport, isstrengthening this summer its position in the Belgian market with the launch of two new routes to Alicante and Malaga (Spain). The company announced today at a press conference at Brussels Airport that it has carried more than two million passengers since it first started its flights there in July 2004, initially linking the Belgian capital with the cities of Barcelona and Valencia. The newflights to Alicantewill start on April 24th operating five times a week on Tuesday, Wednesday, Thursday, Friday and Sunday. On this route Vueling is offering some 39,600 seats between the months of April and October. Furthermore,flights to Malaga, which also start on April 24 with a four times weekly schedule, increasing to five in July during the peak holiday period, add a further 41,120 seats. Overall, Vueling haspledged 80,720 additional seats to the two new routes.
See you on…
You've selected a departure date that is later than the return date.
Before continuing, please select the number of passengers that are going to fly.