Press room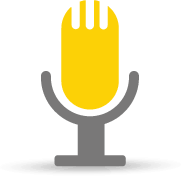 The Vueling space for communication professionals.
This is the Vueling space for communication professionals where you can find all the corporate press releases. If you have any questions, please contact us by email at prensa@vueling.com or call +34 93 378 78 83.
Press releases
23/12/2014 12:59:26

Vueling once again leads the pack in technological innovation, become the first airline in the world to implement contactless systems for paying with cell phones. On its app the pioneering Barcelona-based airline has deployed two revolutionary systems —Near Field Communication (NFC), and Scanning— to enable users to automatically enter their personal and credit card data during the purchase process. The two systems are available for telephones using the Android operating system. For security's sake they are enabled only to fill in the data, but not to complete the purchase. A version for the Apple iOS is initially confined to storing credit card data which can be retrieved only upon detection of the user's fingerprint when needed for a purchase.
See you on…
You've selected a departure date that is later than the return date.
Before continuing, please select the number of passengers that are going to fly.