Flight timetables
See our flight timetables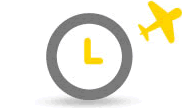 You can see all our flight schedules for direct flights and for connecting flights via Barcelona or Rome airports.
1.

Choose the route you wish to see
You've selected a departure date that is later than the return date.
Before continuing, please select the number of passengers that are going to fly.