Flight timetables
See our flight timetables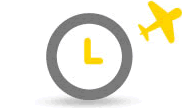 You can see all our flight schedules for direct flights and for connecting flights via Barcelona or Rome airports.
Error loading MacroEngine script (file: HorariosVuelos.cshtml)
You've selected a departure date that is later than the return date.
Before continuing, please select the number of passengers that are going to fly.