Special luggage
Don't leave your musical instrument, skis, surf board, bicycle or golf clubs at home. Add them to your booking for just €45 per luggage each way!
* For flights operated by British Airways, see more information about their baggage policy.
Error loading MacroEngine script (file: EquipajeEspecial.cshtml)
Protect your valuables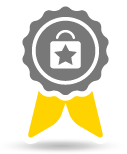 We offer insurance with full guarantees against theft or loss:
Tracing and locating luggage.
Compensation in the event of loss or damage.
Cover for expenses caused by luggage delay or by theft or loss of passport.
For just €14 each way!
Check the special luggage insurance conditions.
You've selected a departure date that is later than the return date.
Before continuing, please select the number of passengers that are going to fly.