Special luggage
Don't leave your musical instrument, skis, surf board, bicycle or golf clubs at home. Add them to your booking for just 45 per luggage each way!
* For flights operated by British Airways, see more information about their baggage policy.
Musical instrument

Check in your musical instrument with Vueling and take it wherever you go.
Skiing equipment

Enjoy the snow with your own equipment, check in your skis now!
Snowboard

Check in your snowboard and fly off to enjoy your favourite sport.
Golf equipment

There's nothing quite like playing with your own clubs. Check in your golf equipment and take it wherever you fly.
Bicycle

Take it to any of our destinations. With Vueling, you can check in your bicycle as special luggage.
Surfboard

Check in your own surfboard and ride the waves at your destination.
Windsurf sail

At Vueling, you can check in your windsurf sail as special luggage and take it with you to any Vueling destination.
Kitesurfing equipment

Ride the waves and wind wherever you choose. Take your kitesurfing gear with you.
Protect your valuables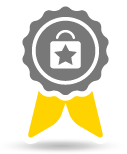 We offer insurance with full guarantees against theft or loss:
Tracing and locating luggage.
Compensation in the event of loss or damage.
Cover for expenses caused by luggage delay or by theft or loss of passport.
For just 12!
Check the special luggage insurance conditions.
You've selected a departure date that is later than the return date.
Before continuing, please select the number of passengers that are going to fly.