Choose your seat
At Vueling, you choose where and with whom you wish to sit, of course!
There's a seat for every trip and every occasion, so you choose the one that best suits your needs. Some fares include the seat, such as the Optima Fare, which allows you to choose a seat in the front or back rows of the plane. And the Excellence Fare, which includes the Excellence seat. Which will you choose?
Priority seat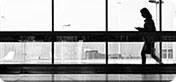 Seating in rows 2, 3 and 4. Travel in the front rows of the plane to be among the first to exit and enjoy priority boarding.
Excellence seat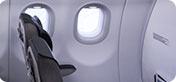 On row 1 of the plane, with more room and with no one sitting next to you.
XL seat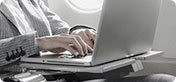 Travel in more comfort, with more room to stretch your legs.
Seat in the front rows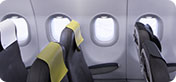 You'll be sitting between rows 5 and 11, so you can be one of the first passengers to leave the plane.
Seat in the back rows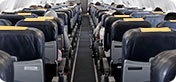 Between rows 15 and 31, so you can sit next to whoever you want, or choose window or aisle.
Children travelling alone
Persons with reduced mobility
Pregnant women
Travelling with a baby
Larger passengers
Persons with impaired sight
You've selected a departure date that is later than the return date.
Before continuing, please select the number of passengers that are going to fly.