Lock your price
Don't let this price get away! Make sure you get the fare you want.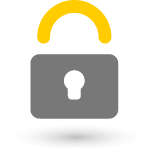 Don't pay more for your flight
The fares may go up in the hours following your flight search. Lock the current fare and hold it for
24 hours from just

2,

00
per passenger each way.
To lock the fare, just tick the box that says "I want to lock this fare".
This service is only available if there are at least 5 days between the price lock date and the flight's scheduled departure date.
You cannot lock the price if any of the flights in the booking is operated by British Airways.
If you need more information on this service,
See the Price Lock conditions.
Conditions for the Price Lock service.
This service enables you to lock the current price of the flight for 24 hours so that you won't miss out. This way you can finalise the purchase at your leisure up until the moment the price lock expires. The service costs is for each passenger included in the price lock (From

2,

00

to

6,

00

depending on the destination). The 24-hour period starts as soon as the price lock charge is paid. You'll get an email containing the price lock details and the price lock reference code.
Before the 24-hour period runs out, you must cancel the price lock and purchase the tickets via the options included in the confirmation email, or directly via the "Changes and Itinerary" section of the website, within the "Manage Price Lock" section. Just enter the price lock reference code and follow the usual steps for making a booking. From then on, your booking will have the same service conditions as any other Vueling booking.
If you don't cancel the price lock and make the purchase before the 24-hour period runs out, the price lock will be annulled. If you still wish to fly, you must repeat the search using the new price that will be displayed on the website.
The price lock service is only available for flights purchased more than five days in advance. Vueling reserves the right to decide for which flights it is available and for which flights it is not. -If you intend to make a return booking, remember that the price must be locked for both the outbound and return flights, never for just one way.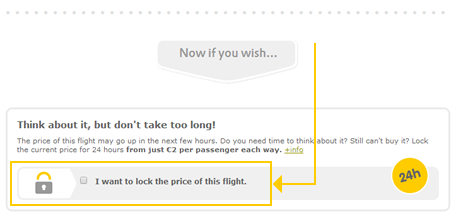 You've selected a departure date that is later than the return date.
Before continuing, please select the number of passengers that are going to fly.