Request an invoice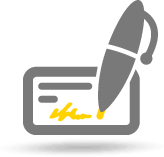 You can request an invoice for all your bookings with Vueling.
Just fill out this form and we'll send the invoice to you at the email you provide within 48 hours from completing the final leg of your booking.
You've selected a departure date that is later than the return date.
Before continuing, please select the number of passengers that are going to fly.