Request an invoice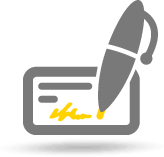 If you need an invoice for...
Flights
Seats
Bags
Change of flight
VIP lounges
Fill out the following form and we'll send the invoice to you at the email you provide within 48 hours from completing the final leg of your booking.
And if you want an invoice for points you have purchased, My25% vouchers or price lock, you can do so via the Other Services section.
You've selected a departure date that is later than the return date.
Before continuing, please select the number of passengers that are going to fly.