Flights to
Zagreb

from

No info

Visit the capital of Croatia and enjoy spectacular views of the city.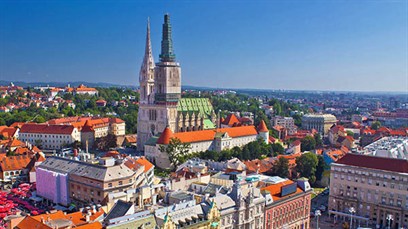 ---
Fly at the best price with Vueling
Zagreb is the capital of Croatia. It is built upon a series of terraces, affording visitors breathtaking views from the highest points of the city. Go on foot, by tram or on the funicular railway, just don't miss it!
You can start off your visit at the National Theatre and then browse around the fruit and vegetable Market which stands just in front of the Cathedral. Later, you can explore the old quarter and visit St. Mark's Church, a quaint building with a colourful tiled roof.
Zagreb lies within easy reach of the Plitvice Lakes National Park, a truly stunning natural paradise where you can enjoy vast woodlands and spectacular turquoise lakes, many connected by rivers and waterfalls.
Book your flight to Zagreb!
You've selected a departure date that is later than the return date.
Before continuing, please select the number of passengers that are going to fly.