Flights to
Samos

from

No info

The most secret and greenest of all the Greek islands was also the cradle of geniuses.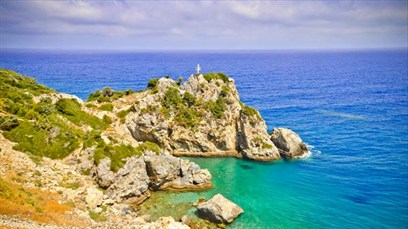 ---
Fly at the best price with Vueling
Lose yourself in the valleys and mountains of this curious island and do sports such as trekking or cycling. Make the most of the route and discover all of the ancient ruins that are scattered around the island.
Don't miss the chance to rent a boat and sail to the tiny islands surrounding Samos. Agios Nikolaos and Makronisi are outstanding — totally uninhabited and full of magic.
The town of Pythagoreio, the cradle of geniuses such as Pythagoras and Aristarchus, has the oldest man-made harbour, still conserved today, in the world. You can also visit the Temple of Hera — the largest in all of Greece.
You've selected a departure date that is later than the return date.
Before continuing, please select the number of passengers that are going to fly.