Flights to
Rhodes

from

No info

Indulge yourself on the Sun Island, the fourth largest of the Greek islands.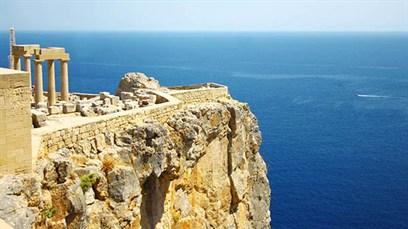 ---
Fly at the best price with Vueling
In ancient times, this Greek island was home to the Colossus of Rhodes, which once towered 37 metres above the entrance to the harbour. Its medieval city is one of the most well-preserved in Europe.
The Sea Gate is one of the most spectacular entrances to the ancient city. The old city walls surround such marvels as the Street of Knights, Gran Maestro Palace, the Hospital of the Knights of Rhodes and the Mosque of Suleiman.
The fabulous sunset in Rhodes marks the start of another night of fun and excitement. And the next day, you can relax and swim on one of the stunning local beaches. If you still have the energy, be sure to visit the village of Lindos, one of the most picturesque fishing ports in all of Greece.
You've selected a departure date that is later than the return date.
Before continuing, please select the number of passengers that are going to fly.