Flights to
Lyon

from

No info

A university city teeming with culture and leisure. Boasting a rich historic heritage.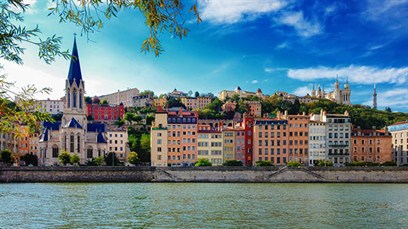 ---
Fly at the best price with Vueling
Lyon is the second largest university city in France, imbuing it with a rich cultural ambience and offering a wide range of leisure activities. It also boasts a fabulous historic heritage and many regard it as the culinary capital of France.
The old quarter of Lyon is a unique architectural treasure. You can go from one street to another via inner passageways that are still present in many of the houses, revealing a host of hidden curiosities.
The Cathedral of St. John is one of the most beautiful sites in Lyon. Be sure to visit this stunning gem. The Notre-Dame de Fourvière basilica is another must-see destination.
Book your flight to Lyon!
You've selected a departure date that is later than the return date.
Before continuing, please select the number of passengers that are going to fly.