Flights to
Karpathos

from

No info

A Greek island that has it all: spectacular mountains, idyllic beaches and delicious local cuisine.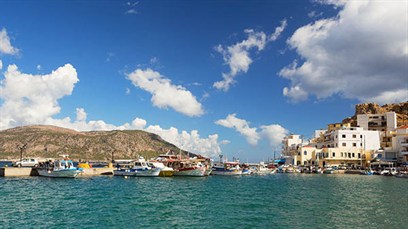 ---
Fly at the best price with Vueling
The island of Karpathos lies off the Greek coast, in the southeast of the Aegean Sea. It's the ideal place to chill out on a sun-drenched beach, enjoy breathtaking views and visit unforgettable beauty spots.
Be sure to stop off in the towns of Spoa and Olympos. It's like walking through a picture postcard: the scenery, the houses, the streets and the friendly locals will make you want to stay forever. And if you like unspoilt beaches of fine white sand and crystal-clear waters, check out Mesojori, Tristomo or the stunningly beautiful Saria Island.
After bathing in the Mediterranean, the best way to recharge your batteries is to sample the exquisite local cuisine based on fish, seafood and delicious desserts such as Baklava, a honey and almond-filled pastry that you'll never forget.
You've selected a departure date that is later than the return date.
Before continuing, please select the number of passengers that are going to fly.