Flights to
Banjul

from

No info

A veritable explosion of scents, colours and landscapes in the heart of Africa.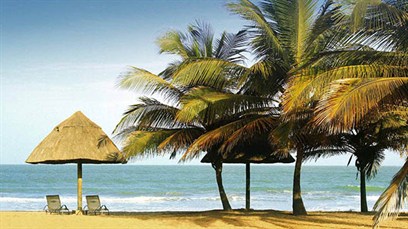 ---
Fly at the best price with Vueling
Banjul is the largest city in Gambia. Home to a fabulous mix of races and ethnic groups, the city has managed to preserve the spirit of colonial times and age-old African traditions.
Daily life in Banjul centres around Albert Market, which is spread along eight streets in the very heart of the city and where you can buy just about anything. Visit the National Museum and Arch 22, a gateway welcoming visitors to the city and which only the Republic's President is allowed to pass through.
Be sure to take in the lively atmosphere on Banjul's beaches and visit the coastal mangroves. But, above all, do not say farewell to the city without first stopping off at Lamin Lodge, a wooden restaurant built on water.
You've selected a departure date that is later than the return date.
Before continuing, please select the number of passengers that are going to fly.