Flights to
Lampedusa

from

No info

An island teeming with white sandy beaches, stunning cliffs and fabulous Sicilian cuisine.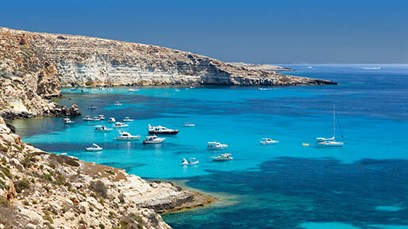 ---
Fly at the best price with Vueling
The island of Lampedusa is a paradise of white sandy beaches, spectacular cliffs and crystal clear waters. It is a perfect spot for rest and relaxation.
We also recommend taking a stroll around Pulcino Cove, exploring the hidden corners of Calandra Cove and diving in Galera Cove, the road to which offers stunning views.
For a truly unique experience visit Isola dei Conigli, one of the most beautiful beaches in Europe. And don't miss out on the local food, with traditional dishes including Calamari alla Fanese and Couscous with grouper.
You've selected a departure date that is later than the return date.
Before continuing, please select the number of passengers that are going to fly.