Flights to
Bastia (Corsica)

from

No info

A beautiful base from which to explore the island of Corsica.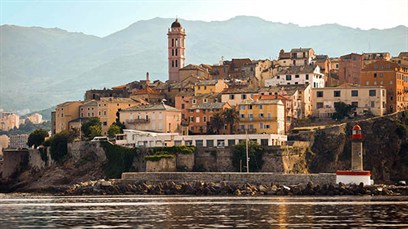 ---
Fly at the best price with Vueling
The island of Corsica is home to Bastia, a picturesque city where life revolves around the sea and harks back to a time gone by. To get a feel of what life is like in Bastia, simply take a stroll by the port, where you will be surrounded by throngs of fishermen, bars and terraces.
Don't miss the Governor's Palace, which is one of the island's most famous baroque landmarks. Then take a walk around the Place du Marché. It's packed on market days!
If you feel like relaxing, go for a fantastic swim in the crystal clear waters of Pietranera Beach and enjoy a good chat with the island locals.
You've selected a departure date that is later than the return date.
Before continuing, please select the number of passengers that are going to fly.