Flights to
Newcastle

from

No info

Fly to Newcastle and discover the appeal of the north of England, its monuments and its traditions.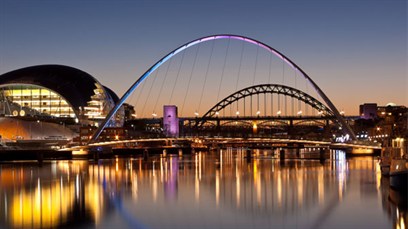 ---
Fly at the best price with Vueling
Close to the Scottish border lies the city of Newcastle, the hardy capital of northern England. Modern yet traditional, cold yet vibrant, in "The Toon" (The Town) you'll find many ways to enjoy your getaway.
The city is named after the 11th century Castle Keep, whose tower and main gate still stand today. Today, Newcastle is a modern city and has one of the busiest city centres in the country. Millenium Bridge, spanning the River Tyne, is one of the symbols of this new era in the city.
There are various must-see tourist attractions: Victoria Tunnel, which runs beneath much of the city, and The Angel of the North, an impressive modern sculpture on the outskirts of Newcastle.
You've selected a departure date that is later than the return date.
Before continuing, please select the number of passengers that are going to fly.