Flights to
Düsseldorf

from

No info

A city offering the best of German traditions combined with the very latest cutting-edge trends.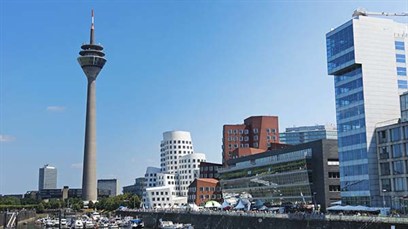 ---
Fly at the best price with Vueling
Düsseldorf is a cosmopolitan and enigmatic city full of attractions. It's a veritable paradise for lovers of modern art, latest trends, shopping, architecture and night life.
Around MedienHafen, the city's Port area, you will find many incredible buildings designed by world famous architects. And if you loveshoppingfor luxury items, take a stroll down Königsallee, probably the most acclaimed and exclusive high street in all of Germany.
The night life in Düsseldorf is so famous that the old quarter of the city centre is known as "The longest bar in Europe". Fancy going out for a walk?
You've selected a departure date that is later than the return date.
Before continuing, please select the number of passengers that are going to fly.