Flights to
A Coruña

from

85.

98

City of Glass and land of legends dominated by the sea. Enjoy its gastronomy!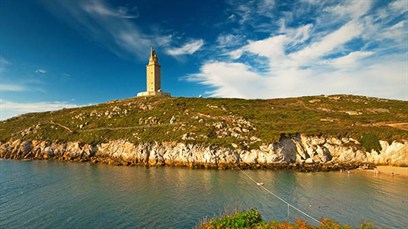 ---
Fly at the best price with Vueling
This two-thousand-year-old city boasts many ancient jewels, including the Tower of Hercules, an incredible lighthouse that never sleeps and which has guided many travellers to A Coruña.
It is the perfect destination for lovers of gastronomic delights. Indulge yourself in the traditional local cuisine, such as pulpo a feira (Galician-style octopus), shoulder ham with turnip tops and freshly-caught seafood, or discover its more innovative and modern dishes.
A land of legends, A Coruña is also known as the City of Glass. A destination dominated by the sea that entices you to explore the stunning Atlantic coast in the company of your partner, family or friends.
Book your flight to A Coruña!
You've selected a departure date that is later than the return date.
Before continuing, please select the number of passengers that are going to fly.