Flights to Netherlands
from
€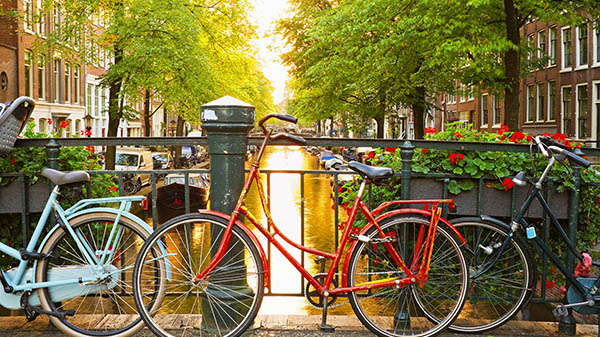 Come to Holland and discover all the things you can do in its amazing cities:
Visit the city of Amsterdam and explore its many canals on foot or by bicycle.
Take a trip to Kinderdijk or Schiedam and admire their famous windmills. And don't forget to visit other major cities such as Rotterdam, Delft, The Hague, Utrecht, etc.
Enjoy a visit to the Martinitoren in Groningen. It's the tallest tower in the Netherlands!
Flights to Netherlands by €
from
Barcelona
You've selected a departure date that is later than the return date.
Before continuing, please select the number of passengers that are going to fly.