Book your flight
Zurich
Flights to Zurich €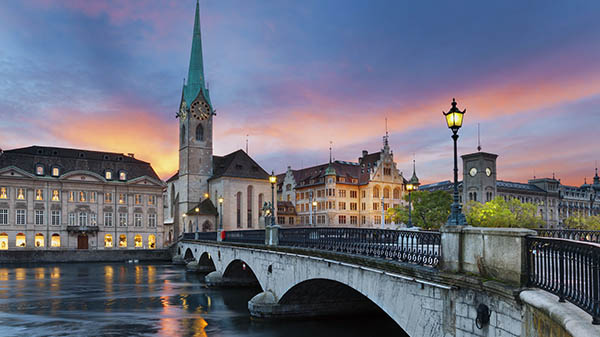 Coming months from

Barcelona
The narrow streets of Zurich are a treasure trove of impressive townhouses, fountains and 16th and 17th century architecture. The city also boasts many museums, theatres and concert halls. A visit to Zurich is a truly memorable experience.
Stroll around the area known as Lindenhof, standing at the top of a hill, and enjoy breathtaking views over the city. Then visit Grossmünster Cathedral, St. Peter's Church and the spectacular Lake Zurich. And be sure to go shopping in the old quarter!
The largest city in Switzerland is a perfect fusion of art, ambience and scenery. An ideal location to enjoy in the best of company.
Book your flight to Zurich!
---
Fly at the best price with Vueling
---
zurich

with Vueling
Flights to from
You've selected a departure date that is later than the return date.
Before continuing, please select the number of passengers that are going to fly.