Book your flight
Tenerife
Flights to Tenerife €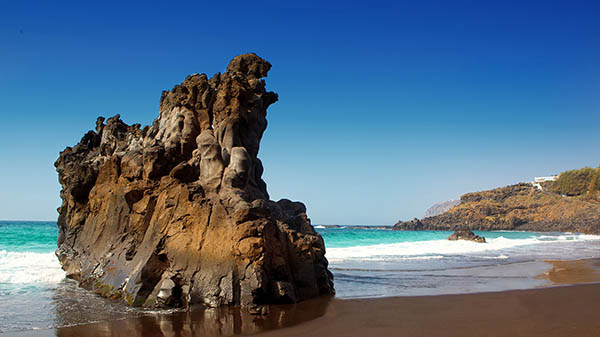 Coming months from

Amsterdam
Enjoy the landscapes, visit its picturesque towns and sunbathe on its fabulous beaches are just some of the many attractions on the island of Tenerife.
You can relax on exotic beaches of white, golden or black sand… One of the most beautiful is surely La arena beach, which lies in the resort of Puerto Santiago and boasts black sand thanks to its volcanic origins. Another stunning example is Troya beach on the Adeje coast. Relax on its golden sand and enjoy its calm, crystal clear waters.
If you go to Tenerife, be sure to visit La Orotava, the ancient Dragon Tree, the cliffs known as Los Gigantes (The Giants), but most of all the Mount Teide volcano, the highest and most famous Spanish mountain. You can take a cable car to the top and spend a night in the Refuge for a once-in-a-lifetime experience!
Book your flight to Tenerife!
---
Fly at the best price with Vueling
---
tenerife

with Vueling
Flights to from
You've selected a departure date that is later than the return date.
Before continuing, please select the number of passengers that are going to fly.