Flights to Lourdes €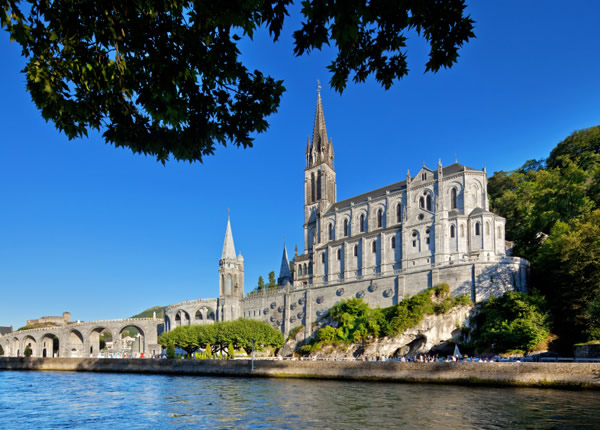 This small, beautiful city lies in the Hautes-Pyrénées (Upper Pyrenees) region of southern France. Breathtaking views of the city can be enjoyed from Lourdes Castle.
Lourdes is located in an area that is sure to appeal to lovers of sport and mountains. Here you can cycle along the route used for the Tour de France and go skiing or snowboarding at the ski resort of Hautacam. The Sanctuary of Lourdes is by far the region's main tourist attraction, receiving thousands of pilgrims each year.
Lourdes is an ideal destination if you're looking for a quiet place to relax and spend a few days in the mountains accompanied by your partner or family.
Book your flight to Lourdes!
You've selected a departure date that is later than the return date.
Before continuing, please select the number of passengers that are going to fly.